Discussion 12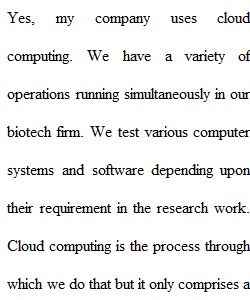 Q Does your company uses cloud computing? If not, why not.
Q What is the type of cloud computing the company uses? SaaS, PaaS, IaaS etc?
Q How did your justify the cost of these services?
View Related Questions
Yes, my company uses cloud computing. We have a variety of operations running simultaneously in our biotech firm. We test various computer systems and software depending upon their requirement in the research work.