2.1 Rhetorical Analysis of Routine, Positive, and Negative Messages Discussion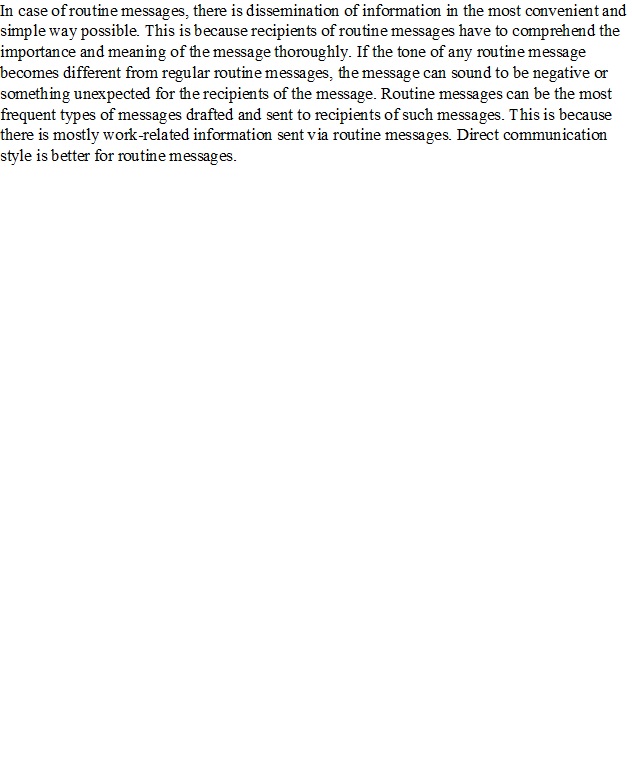 Q After reviewing the example messages in Chapter 9 of our textbook, analyze the rhetorical situations for each. What are the main differences between routine, positive, and negative messages? What are the most tactful ways to address the problems and the audience for each of these? Be specific. Your post should be around 300 words. Reply to one classmate's post.
View Related Questions
In case of routine messages, there is dissemination of information in the most convenient and simple way possible. This is because recipients of routine messages have to comprehend the importance and meaning of the message thoroughly. If the tone of any routine message becomes different from regular routine messages, the message can sound to be negative or something unexpected for the recipients of the message. Routine messages can be the most frequent types of messages drafted and sent to recipients of such messages. This is because there is mostly work-related information sent via routine messages. Direct communication style is better for routine messages.